Store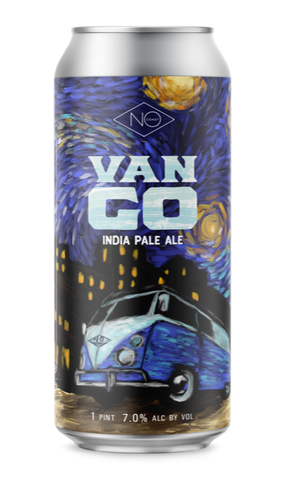 Van Go
WEST COASTISH IPA | ALC 7% | 16OZ
We set out to cruise our way through to a recipe for a perfect West Coastish IPA brewed in the middle of the map and holy crap what an IPA it is! Van Go is heavily loaded and double dry hopped with a wonderful cast of hop characters. Piney, tropical aromas swirl into a groovy dance of malt and hop flavor fireworks that burst forth with one HECK of an impression.
West Coastish IPA
Color - Light golden with a ruby red hue.
Aroma - Pine needles and tropicalarific aromatics.
Taste - Grapefruit, citrus, pine pesin, and light spice.
For best results, serve at 38⁰F.
HEY MAN LET'S GET A VAN GO