Store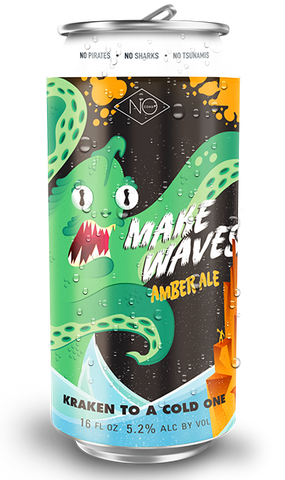 Make Waves
Amber Ale | ALC 5.2% | 16OZ
While deep sea creatures are not a worry in our neck of the woods, we know all bout quality of monstrous proportions. Brewed with roasted barley and Special B malt, Make Waves Amber Ale celebrates the American tradition of a malt-forward profile – with roaring good results. We say, go against the tide! Release your inner kraken! Crash the party!
American Amber Ale
Color – Amber (darker).
Aroma - Chocolate, caramel, and fruity esters.
Taste - Balanced and slightly roasty with caramel in the finish. 
For best results, serve at 42⁰F.
kraken to a cold one